Device Monitoring
Devices that are already Added are listed under 'Device' Tab. The devices are shown in a hierarchical group view. These groups are logical names provided while added device. If no group name is given while adding device, the device can be found under 'default' group. Device group can be deleted with just a click under group level menu.
Every device is represented as a card under group card. Each card is color coded that reflect the state of the device. Following are some of the color codes used
Grey: Device Registered, not no-boarded
Yellow: Device has authenticated
Green: Device sends messages
Red: Device is presumed to be dead. That is the device has not sent any message in the last 24hours.
Light Red: Device is in Blocked State.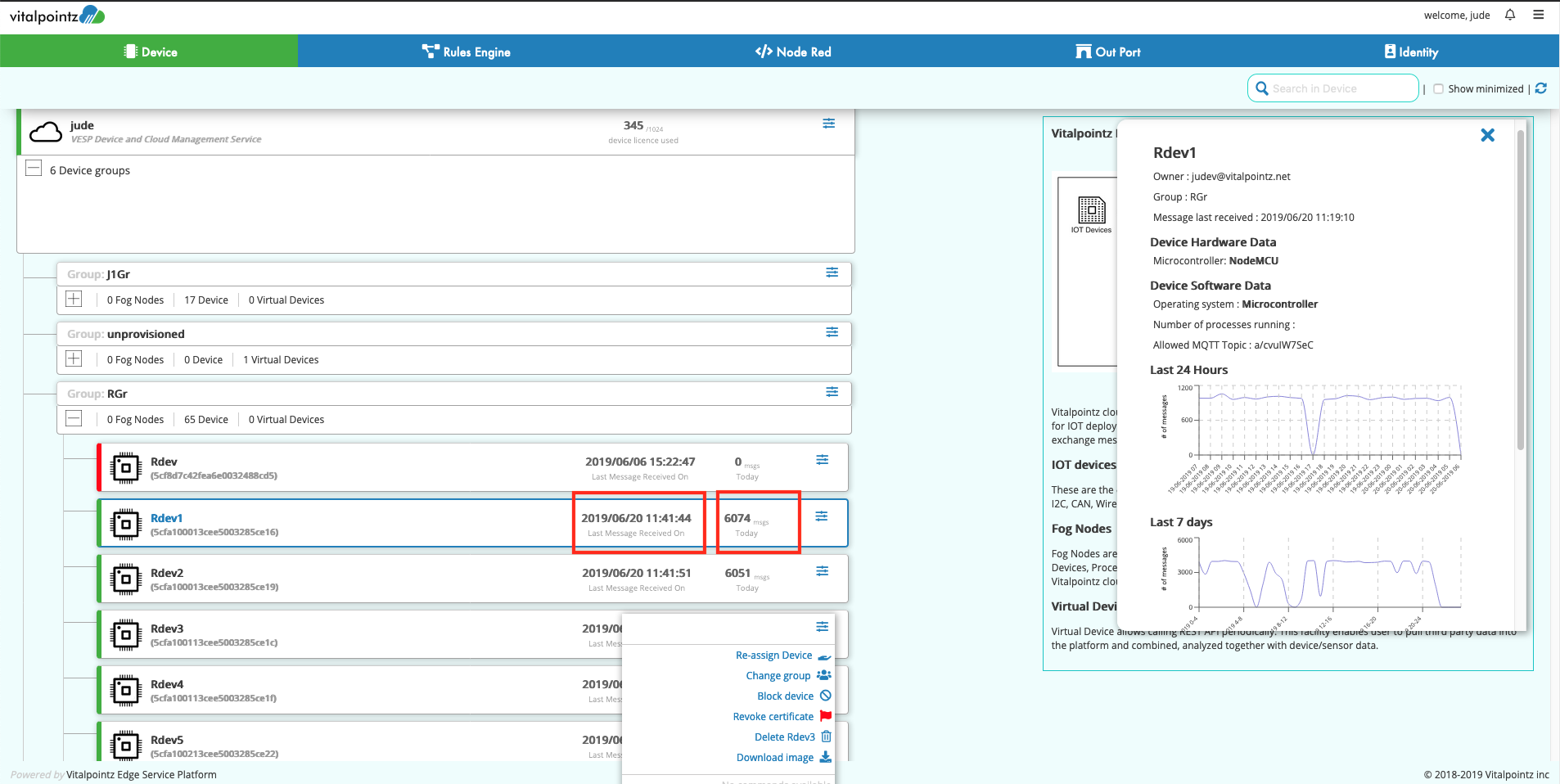 Each card representing a device displays two dynamic fields apart from color code, device id and Device name. The dynamic info displayed are –
last message received time stamp. This is the time when the device message was received by the platform
Message count, this represents the accumulated message count the device has sent since the day start
Note: These dynamic fields are updated closer to real-time. That means, as and when the device data is received the time stamp and count are updated and sent to UI for displaying.
Clicking on device card bring up a slider component on the screen. The slider shows more data about the device. The Slider shows the report of message activity of the selected device.
Actions can be taken on the device using slider-menu on the device card.