Device Deletion / Removal
Device can be taken out of vitalpointz IoT Core/Core Lite Platform by deleting the device. When a device is deleted, the certificates associated with the device are deleted, topic allocated to the device is freed and the topic is removed from the whitelisted topics.
There are two ways to delete devices.
One device at a time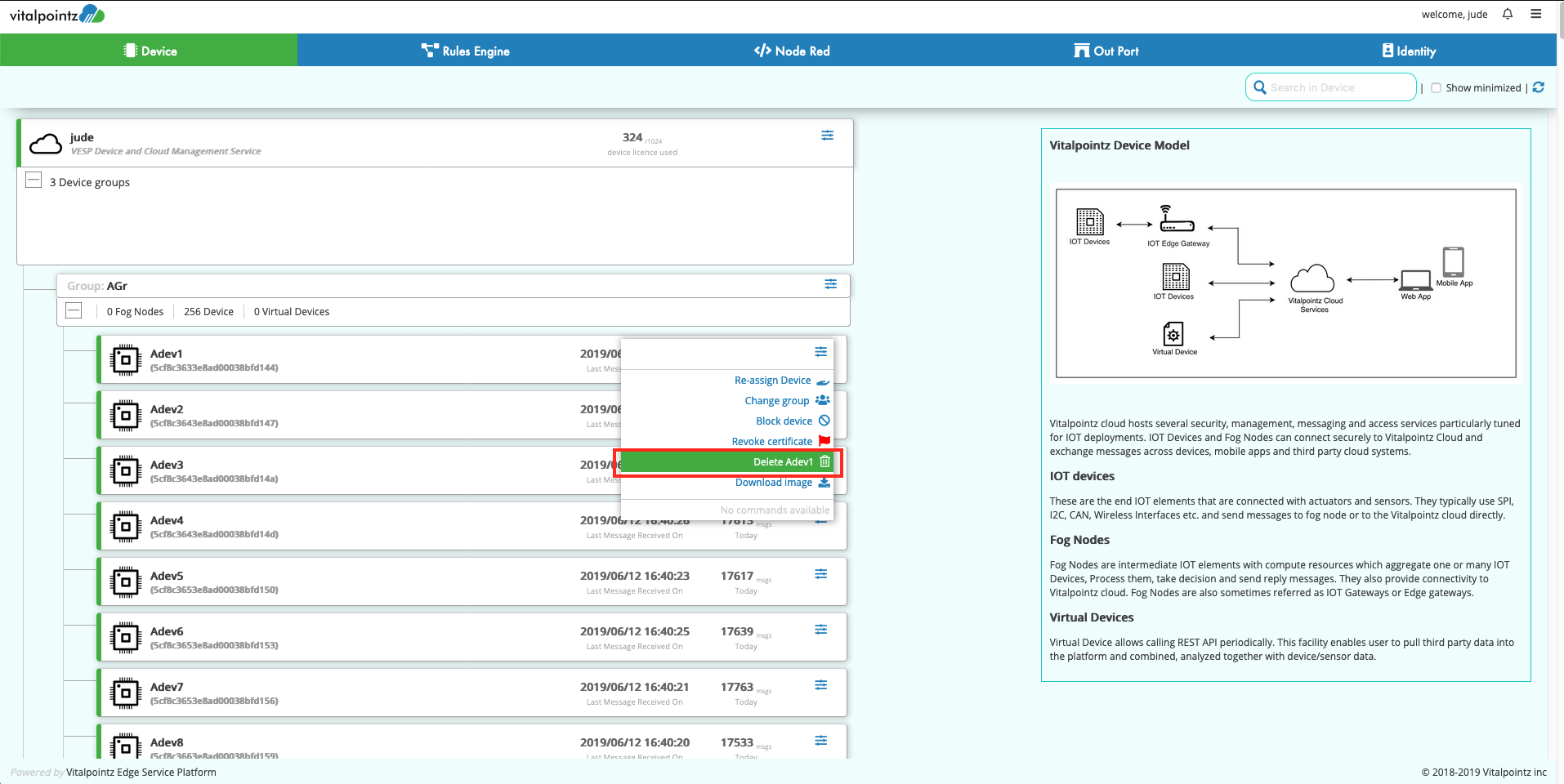 Delete bulk